Itinerary
Attend a Miracle Healing Service
Impartation 2013
Bozeman, MT
September 27-29, 2013
Revival Cry with Dennis Reanier Presents Impartation 2013 -
Our conference host Dennis Reanier is an apostolic leader with a prophetic voice to empower this generation to release the creativity of the Kingdom of God with-in them. As the founder of the Apostolic Resource Center, Revival Cry Ministries, and LOFT, Dennis continues to activate countless people internationally through impartation to stir revival, reformation, and revolution in preparation of the emerging agenda of the end time harvest. He is the co-founder of "Be A Hero, USA" – a non-profit organization for helping children at risk around the world. Dennis authored the sought after book Shaking Heaven and Earth. He has appeared on several Christian radio and television broadcasts including TBN and has a key role in the film Angel Stories by Jonathan Nixon. He will also be featured on God TV and XP Ministries with Patricia King on March 11, 2013. Dennis received a B.A. in Sociology from Seattle Pacific University and a M.A. in Theology at Fuller Theological Seminary. Dennis and his wife, Tammi reside in Bozeman, Montana with their four daughters Jordan, Raegan, Naomi, and Josie.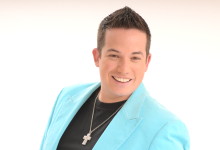 Joshua Mills is an anointed minister of the gospel, recording artist, conference speaker and author. He worships by standing under the cloud and ministering directly from the glory unto the people. He has written over 600 songs and is known for his ability to lead people into spontaneous worship. Traveling all over North America and around the world, he has been creating a realm of glory wherever he goes with a clear message that "praise changes the atmosphere and worship sustains the climate."
A signature mark of Joshua Mills' ministry is the miracles, signs and wonders that testify of the love and glory of Jesus Christ. As Joshua worships and preaches to congregations worldwide God is revealing Himself through a demonstration and release of His manifest presence. Joshua Mills resides with his wife, Janet, and their son, Lincoln, in Palm Springs, California while pursuing Gods purpose and destiny for Hollywood and the Entertainment Industry in Southern California.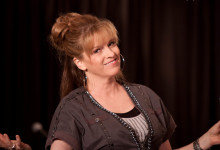 Katie Souza is Founder and President of Expected End Ministries. She is an international speaker, radio and television host, and author. She has been featured numerous times on TBN, The 700 Club, God-TV, Patricia King's "Extreme Prophetic" and Sid Roth's "It's Supernatural." She was chosen, along with only nine others, by Sid Roth to write a chapter in his new book, "Stories of Supernatural Healing." She hosted her own radio program, "Transforming Captivity into Promise" and has a long history of radio broadcasting.
In late 2006, the Lord released a healing anointing on Expected End Ministries. People with afflictions such as infectious diseases, chronic body pain and ocular eye diseases have been healed. The promises of God gave to Katie throughout her captivity are now coming to pass because of her obedience, determination and faith in the God she serves. Katie continues to travel across the nation teaching how the Glory Light of Jesus can heal soul wounds enabling the Body of Christ to walk in wholeness and freedom. The Lord has called EEM to start a discipleship program for ex-felons coming out of prison. This program, "The Transformation House" will be located in Arizona. It will be based on the Bible and her book, "The Captivity Series: The Key to Your Expected End."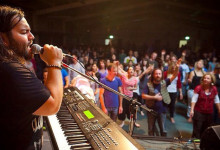 Rick Pino is the founder of Fire Rain Ministries, a "voice crying out" ministry who for the past 8 years has been calling people to lives of radical love, radical holiness, and radical devotion to Jesus. His music is known for being militant, joyful, intimate, and prophetic. Rick is also the co-founder of "Fire on the Altar" regional worship events, which are 50-hour gatherings of non-stop worship in the heart of the tabernacle of David. Currently, Rick and his wife Lindsey live in Austin, TX with their daughter Zoey.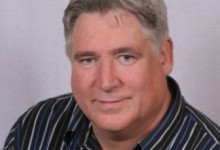 Steve Swanson has traveled throughout the world leading people in worship. He has led worship in conferences with many powerful ministries of the Kingdom such as: Randy Clark, Heidi Baker, Patricia King, Paul Keith Davis, Bill Johnson, JoAnn McFatter, Julie Meyer, Joshua Mills and many more. Steve carries a powerful anointing and impartation in worship, intercession, and prophecy that create an atmosphere of breakthrough in worship that opens the heavens. His unique gifting and passion allow worshipers to experience freedom, joy, and intimacy with the Lord. Steve has released 20 worship CD's and continues to record and produce his own as well as other artist's works. Steve, his wife Lisa and their two sons, reside in Casa Grande, Arizona. Since 1997 they have overseen Friends of the Bridegroom Worship Ministries, a ministry dedicated to the release of His creativity in worship and the arts.
Lodging:
Holiday Inn
5 E Baxter Ln
Bozeman, MT 59715
1-800-366-5101 – mention with Revival Cry Ministries
Itinerary:
(Doors will open 1/2 hour before each session)
Friday September 27th

5:00 P.M. Registration Begins
7:00 P.M. Session #1
Saturday September 28th
9:00 A.M. Session #2
TBD
6:30 P.M. Session #3
Sunday September 29th
9:00 A.M. Session #4
TBD
Upload your MIRACLE TESTIMONY
& share God's healing power in your life!
Post Your Today Miracle Healing
Be inspired by the countless testimonies or become an inspiration by sharing your story
Help thousands of inmates change
their lives and the lives of their families.
Transforming Captivityinto Promise
Katie Souza and the Prison Outreach
of Expected End Ministries
Never fall behind on the latest episodes of Katie Souza's
Be a part of the ministry and give life and hope to thousands of inmates.
Donations Support the ministry
Change the World from
Inside the Walls Become a Key Partner
Be empowered by watching Katie
LIVE on her WEB STREAM.
Partners Watch Katie LIVEon her Web Stream
Take possession of your Breakthrough and receive Healing and Freedom. Watch Katie and see how.
TV Offer
Featured Product
The Glory Light Of Jesus-Awesome Power Of Purpose
The Glory Light of Jesus Heals Your Soul &
Learn More
In the same category
other Products
Partnering Together
Support the Vision & Change Lives
Thank You for Choosing to
Partner with EEM
We truly value your decision to unite with us in prayer and financial support. Partnering with Expected End Ministries enables us to reach out to those incarcerated (Hebrews 13:3), equipping us with the necessary means to instruct and guide them in the ways of the Lord (3 John 1:8). Your partnership enables us to extend a hand of fellowship to their needs (Psalm 69:33), and provides all with a testimony that proclaims to the world "The Lord sets the prisoners free!" (Psalm 146:7) Your Partnership does make the difference in the lives of so many.
Read More »